I know you've met her.  The cool and confident girl that feels so sure of herself.  That doesn't seem rocked by what others say about her. She wears what she wants and her style is so her.  She looks people in the eye when talking with them. She has faith that things will work out. She's expressive.  Her delight, happy, anger, and sad faces are seen at one point or another.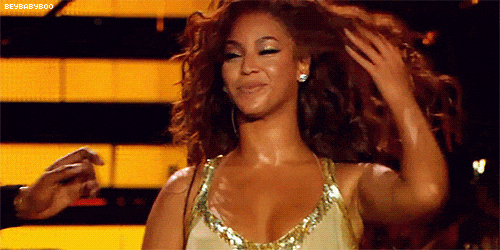 I met her in middle school.  I was friends with her.
And even though you ate lunch with her, had classes with her, and hung out outside of school.  You just didn't have what she had.
Insecure.
Not worthy.
Not enough.
Too much.
I get it.  I really do.  
The difference from then to where I am now as a sensuality + mindset coach is now I know her and "her" is me.
Here's 4 things to get you on the road to having killer confidence and feeling like Beyonce!
1   Look Within
You are loved, supported, protected, and worthy because you are.  You have a soft, luscious form of a body and as far as I'm concerned a womxn's body is the 8th wonder of the world.  Believe it and if you don't right now set the intention to believe that truth and act like it.
2  Become the playful observer
If you don't believe and/or feel confident and empowered AF, why not?  No judgement if you don't or are having an off moment. Ask if the doubt, insecurity, worry, or anxious thought is true and written in the sky.  (Hint: This is the part where you say "no, it ain't"). Ask to see it differently.
3  Name it
Name the qualities about yourself that you love/enjoy/appreciate.  Tell the voice that says, "now that's nothing special" to pipe down because anything that adds goodness is something worth seeing, appreciating, and celebrating.  Can I get some praise hands?!
4  Embody it
How do you adorn the sensually embodied, confident, sexy version of yourself?  What is she feeling? What does she decide to do with her turn on? My current situation is messy, playful curls, a beautiful red pedicure, and lounging while watching an episode of Queer Eye and feeling fun and full of faith.  Go embody your version lady!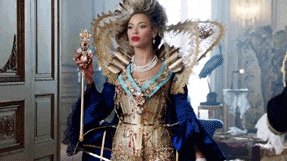 Which tip do you want to try the most?  Tell me in the comments!